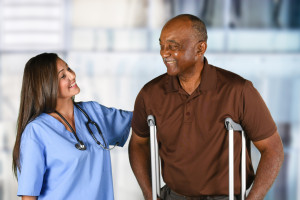 The modern world needs High School graduates with a clearer vision of their professional goals and aspirations. Furthermore, students need a better idea of what to do and learn in order to make that goal a reality. In answer to the call for more career preparation for our High School students, Carone Learning created a series of courses. Our Career Pathways courses help students explore professions in the field of healthcare.
With our Career Pathways courses, we hope to inspire students in the same way we've been inspired to pursue the field of healthcare.
Recommended Course Progression
In Tier 1, students explore the possibilities that are available in the healthcare field. By learning about different career paths, and determining which strengths they can bring to the area, students gain a clearer view of their future possibilities.
In Tier 2 and Tier 3 classes give students foundational knowledge to help them with human sciences and basic health and medical skills. These courses include nutrition, anatomy, medical terminology, and first aid basics.
Tier 4 gives a more focused preparation for specific healthcare, sports, and fitness careers, including a fully-rounded knowledge of what the career will entail and how they can work to be successful at it. Through taking these classes, students are ready to embark on their practical education, whether pursuing additional training at a college or trade school or seeking an associated certification.
These courses provide foundational stepping stones to help prepare students for professions such as:
Nurse
EMT
Medical doctor
Health administrator
Pharmacist
Social Worker
Child care specialist
Health and wellness coach
Sports medicine technician
Athletic Trainer
Physical Therapist
Personal trainer
Sports Officiator
Sports Coach
Online Learning is a Perfect Fit for Career Preparation
Online learning requires and cultivates specific self-management skills. Personal goal setting, self-motivation, and problem-solving are all required to succeed in online courses. These skills also just so happen to translate to amazing career-readiness. Self-motivated students who know how to set their own goals and find their way past hurdles in the path are valuable employees in any field. Online learning can help students prepare to be successful through more than just the coursework itself.
With our personalized courses and one-on-one educational program, students are able to explore at their own pace, and truly get an idea about whether a career in the healthcare field is right for them. We want each of our students to find a pathway that will lead them to a full and successful life. To learn more about our Career Pathways classes, check out our course catalog.