Let us introduce you to our student of the week, Alexis F.!  Alexis has taken both anatomy and physiology with us. She plans to to become a doctor and is pleased with the relevance of the information that is in the courses and how it applies to her future career as well as keeping her own body healthy.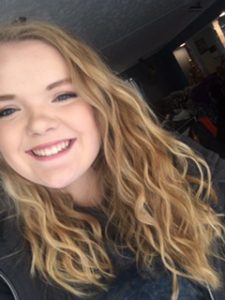 What do you like most about your Carone Learning course?
I like that I am able to work at my own pace.
What have you learned in your Carone Learning course that will most help you in your life?
Everything that I have learned in my course will help me in life, because I plan to become a doctor.
How has your Carone Learning course helped you improve your level of health or fitness?
My course has helped me understand what exactly my body needs to be healthy.
How has your cFitness Academy instructor helped you with your course or your goals?
My instructor is always there if I need help, and she answers and questions clearly and quickly.
Why did you sign up for a course through cFitness Academy, and how has taking this course online been beneficial?
I signed up for a course through cFitness Academy because I am interested in how the body works. This course has been very beneficial because it has taught me many things about the body.
Here's what Alexis' teacher had to say about her: 
"Alexis is doing a fantastic job in Physiology. It was great to have her in Anatomy last semester and she continues to excel in Physiology. She masters the content, and her quizzes and exams show!"
Just as all of our students are unique, we think Alexis is pretty great and we're proud to have her in class! Thanks, Alexis!