Let us introduce you to our student of the week, Kylie C.!  Kylie wanted to expand her knowledge of medical terminology, she was able to do that and learned to create medical terminology words as well as decipher them by prefix, root work and suffix.
What do you like most about your Carone Learning course?
I like that I am able to get ahead and complete my work at my own pace.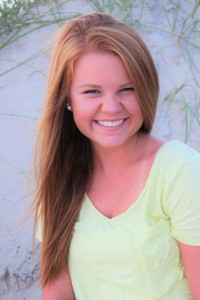 What have you learned in your Carone Learning course that will most help you in your life?
I have learned to create medical terminology words and how to decipher them by their prefix, root word, and suffix.
How has your cFitness Academy instructor helped you with your course or your goals?
My instructor has answered every question I have asked about the course and has always kept me updated on the new things happening in the course.
Why did you sign up for a course through cFitness Academy, and how has taking this course online been beneficial?
I signed up for this course to further my education in medical terminology. This course has been beneficial in teaching me new things that will help me with my future career in the medical field.
Here's what Kylie's teacher had to say about her: 
"Kylie is doing a phenomenal job in Medical Terminology. I believe this is her first time taking an on-line class, but she has jumped right in and done great. I appreciate that she reaches out with any concerns or questions, responds to feedback, and pays attention to the details. Nice job, Kylie."
In the Medical Terminology course Kylie was asked make up a new terms and give a definition based on what she learned about prefixes, root words and suffixes; here's what she came up with:
"Polyneurectomy: Surgical removal of many nerves
Dyscephalesthesia: Bad sensation of the head
Monoglioscope: Instrument for visual examination of one neuroglia
Pericerebrology: The study of around the brain
Hyperneuritis: Inflammation above a nerve"
Just as all of our students are unique, we think Kylie is pretty great and we're proud to have her in class! Thanks, Kylie!