Let us introduce you to our student of the week, Jasmine B.!  Jasmine was really excited to learn key terms in her medical terminology course that will transfer over to her future career as a nurse. She was also glad to learn about keeping her body in shape and eating right.
What do you like most about your Carone Learning course?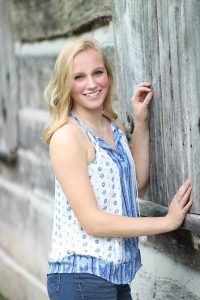 I enjoy increasing my knowledge about my future career as a nurse.
What have you learned in your Carone Learning course that will most help you in your life?
I have learned the key terms of medical terminology, which will transfer over to the nursing field.
How has your Carone Learning course helped you improve your level of health or fitness?
With my medical terminology class, I have learned to keep my health in top shape by working out and eating beneficial foods.
How has your cFitness Academy instructor helped you with your course or your goals?
She updates us every week throughout our class and there is always a way to contact her. She has also been helpful when we have concerns during the class.
Why did you sign up for a course through cFitness Academy, and how has taking this course online been beneficial?
I knew the class would prepare me for my future career.
Here's what Jasmine's teacher had to say about her: 
"Jasmine is doing great in Medical Terminology! She's done a fantastic job on her assignments and assessments. I also appreciate that she is aware of her pacing, always right on time!"
Just as all of our students are unique, we think Jasmine is pretty great and we're proud to have her in class! Thanks, Jasmine!