Let us introduce you to our student of the week, Jessica S.!  Jessica was enrolled in Intro to Nursing and our Drugs and Alcohol course. She learned a lot about herself and how to handle online courses. She did some career exploration and was able to rule out a career she thought she wanted to pursue.  She was glad to have the opportunity to take these courses.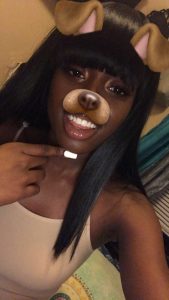 What do you like most about your Carone Learning course?
What I like learning the most is the lessons. Some day I feel as if I'm into it but some days I'm really into it. Learning these topics are actually educational to me.
What have you learned in your Carone Learning course that will most help you in your life?
All drugs over the counter or sometime prescribed by doctors may or may not work. Also I took up great things in nursing also.
Here's what Jessica's teacher had to say about her: 
"Jessica first took Nursing and is now in Drugs and Alcohol, I enjoyed watching her improvement and determination while working through the courses."
Just as all of our students are unique, we think Jessica is pretty great and we're proud to have her in class! Thanks, Jessica!