Let us introduce you to our student of the week, Kassie F.!  Kassie is taking our nutrition course and is excited about sharing her new knowledge and way of life. Here's what she has to say about her Carone learning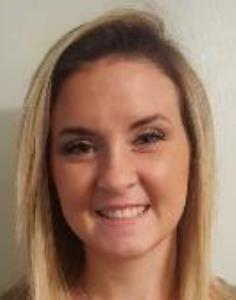 course.
What do you like most about your Carone Learning course?
I love how the course pushes you to do your best and learn as much as you can in a short period of time.
What have you learned in your Carone Learning course that will most help you in your life?
In my Carone Learning course, I have learned a lot about nutrition and how your body responds to what you put into it. This has helped me understand how to begin living a much healthier and happier lifestyle!
How has your Carone Learning course helped you improve your level of health or fitness?
By taking this course, I have improved both my level of health and fitness mainly by learning what nutrients my body needs along with how much exercise is needed at my age.
How has your cFitness Academy instructor helped you with your course or your goals?
My instructor has been very supportive of my goals and continues to push me to do my best. She does everything she can to help me succeed and is always very willing to answer all of my questions!
Why did you sign up for a course through cFitness Academy, and how has taking this course online been beneficial?
I signed up for a course through Carone Fitness Academy because I wanted to further my knowledge in nutrition. By taking this course, I have drastically improved my lifestyle for the better!
Please share any other comments you have about cFitness Academy or your Carone Learning course.
I highly recommend taking a Carone Learning course! The courses are very easy to understand yet allow a high depth of new knowledge.
Here's what Kassie's teacher had to say about her: 
"Kassie creates and works toward healthy goals. She submits good work, is on pace, and reaches out when she needs help. Her last unit exam was a perfect 100%. Great job, Kassie!"
Just as all of our students are unique, we think Kassie is pretty great and we're proud to have her in class! Thanks, Kassie!