Let us introduce you to our student of the week, Jordan W.!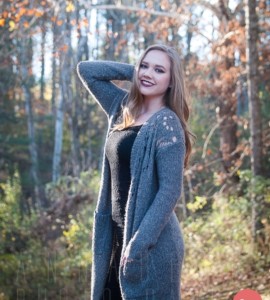 What do you like most about your Carone Learning course?
I like the repetitiveness of the assignments and discussion of the course yet with new lessons every week.
What have you learned in your Carone Learning course that will most help you in your life?
I have learned how to solve conflicts and arguments maturely and efficiently.
How has your Carone Learning course helped you improve your level of health or fitness?
It showed me that proper nutrition and exercise are vital to be healthy.
How has your cFitness Academy instructor helped you with your course or your goals?
My teacher has helped me have a better understanding of most necessary skills in life.
Here's what Jordan's teacher had to say about her: 
"Jordan….goes by Bailey. She is super young, and she is doing SO well with her Life Skills course. She is ahead but that doesn't compromise her work. She submits very thoughtful discussion posts and reflections. You can tell that she takes pride in the work she does."
In Jordan's Life Skills health class she has been exploring her own identity– Jordan talks about her family heritage and what traditions her family has. 
Step I: Identify Your Family Heritage In one complete paragraph, tell about your family heritage. What is your ethnic or cultural background? What traditions does your family have? What things are most important to your family?
The most famous saying in my family is "treat others how you would want to be treated". We value simple things such as kindness. We believe in being good people who genuinely care about others and their hardships. We believe in being God's people and doing the right thing. We have the normal traditions such as being with family on special holidays such as Christmas. We open the gifts Christmas Eve and simply enjoy each other's presence Christmas day. We try our best to attend church every Sunday. We also have some unique traditions such as eating ribs for Thanksgiving instead of the typical turkey. I believe my family originally came from Whales. I am not quite sure, but I know the majority of my family is Christian or Catholic.
Just as all of our students are unique, we think Jordan is pretty great and we're proud to have her in class! Thanks, Jordan!