Let us introduce you to our student of the week, Brenda J.!  Brenda took Nutrition with us. She took this course to finish credits to graduate and really enjoyed learning about her health and how nutrition can affect her.
What do you like most about your Carone Learning course?
It's easy to figure out and the website makes it easy to find everything you need.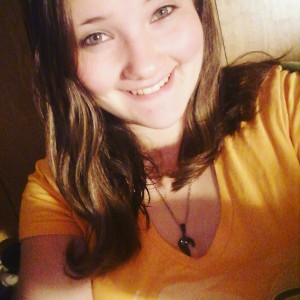 What have you learned in your Carone Learning course that will most help you in your life?
I should try to be more healthy and encourage others as well.
How has your cFitness Academy instructor helped you with your course or your goals?
She is very nice and answers all the questions I have.
Why did you sign up for a course through cFitness Academy, and how has taking this course online been beneficial?
I am a senior this year and it is a credit so I can graduate. I actually really enjoy it. It helps in real life with health issues people may have.
Here's what Brenda's teacher had to say about her: 
"Brenda is very communicative and wants to make sure she does well in the course. I have enjoyed watching her become more aware of food and how it affects her in different ways."
In Brenda's Nutrition class there weekly reflection journals where you reflect about your nutrition and fitness level. Brenda has some great insights about how nutrition affects her. 
Reflection response: I don't feel too good about my diet this month. It could be much better than what it is. I do try hard but no matter what it does get hard to eat healthy. When you see others eating junk food it makes you want to eat it too even if it is not the healthiest for you. When I eat foods that are good for me (for example a salad) I feel like I can do anything and I have the energy to do it. When you eat junk food it makes you feel like you're going to be sick or you feel bloated. It makes your emotions go crazy as well.
Just as all of our students are unique, we think Brenda is pretty great and we're proud to have her in class! Thanks, Brenda!