Let us introduce you to our student of the week, Destiny C.!  Destiny is enrolled in both Anatomy and Physiology, through these courses her interest in the science of how the human body works has grown and she's learned many things that will help her in her future career.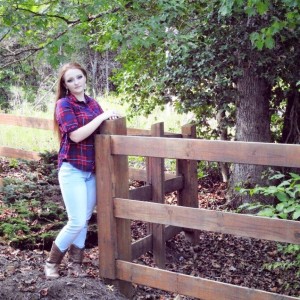 What do you like most about your Carone Learning course?
I love how much I have learned so far taking this course. I love how much information is explained in each flash lesson and how we have extra resources to help us learn even more, like the vocabulary flashcards, and more. I especially love how nice the instructor is and how willing she is to help anytime I need it.
What have you learned in your Carone Learning course that will most help you in your life?
I am taking both human anatomy and physiology. I am hoping to become a surgeon or doctor one day, and the lessons I am learning in my courses, I will definitely need to help me in my career.
How has your Carone Learning course helped you improve your level of health or fitness?
I have learned in my courses how I am able to tell when I have a problem and I need to see a doctor. I have also learned many other things like how to check and see if my pulse rate is healthy, how to maintain a healthy diet, what to check for on our body, and more.
How has your cFitness Academy instructor helped you with your course or your goals?
She has helped me when I have needed any advice on how to complete an assignment, she gives me good feedback and even tells me when I have done something wrong, and more. She is a wonderful instructor.
Why did you sign up for a course through cFitness Academy, and how has taking this course online been beneficial?
I signed up for a course, two courses actually, because I really wanted to take human anatomy and physiology. I love science and earning about the human body, and this course has helped me learn about the human body and so much more.
Here's what Destiny's teacher had to say about her: 
"Destiny has worked hard in both Anatomy and Physiology. She is quick to respond to my messages and shows a genuine interest in the content. On her last reflection, she was asked to build a model of the lungs. She followed the instructions perfectly and even attached a picture to demonstrate her work. Great job!"
Just as all of our students are unique, we think Destiny is pretty great and we're proud to have her in class! Thanks, Destiny!